Chronic diseases are defined broadly as conditions that last 1 year or more and require ongoing medical attention or limit activities of daily living or both. Chronic diseases such as heart disease, cancer, and diabetes are the leading causes of death and disability in the United States.

Join with the HCLHIC and member organizations as we take part in community-wide efforts to improve health and reduce health disparities here in Howard County.
Register for an upcoming FREE webinar that promotes healthy movement, mindful meditation, healthy eating, and more.

Chronic Disease Self-Management Education Programs
Check out the evidence-based Chronic Disease Self-Management programs offered in January . Topics include pain management, nutrition, exercise, medication use, emotions, and communicating with doctors.
For additional information, please visit
here
Howard County Office on Aging and Independence Virtual Offerings Guide
Click here to explore a variety of opportunities to keep you moving, learning, and socializing at home or in person.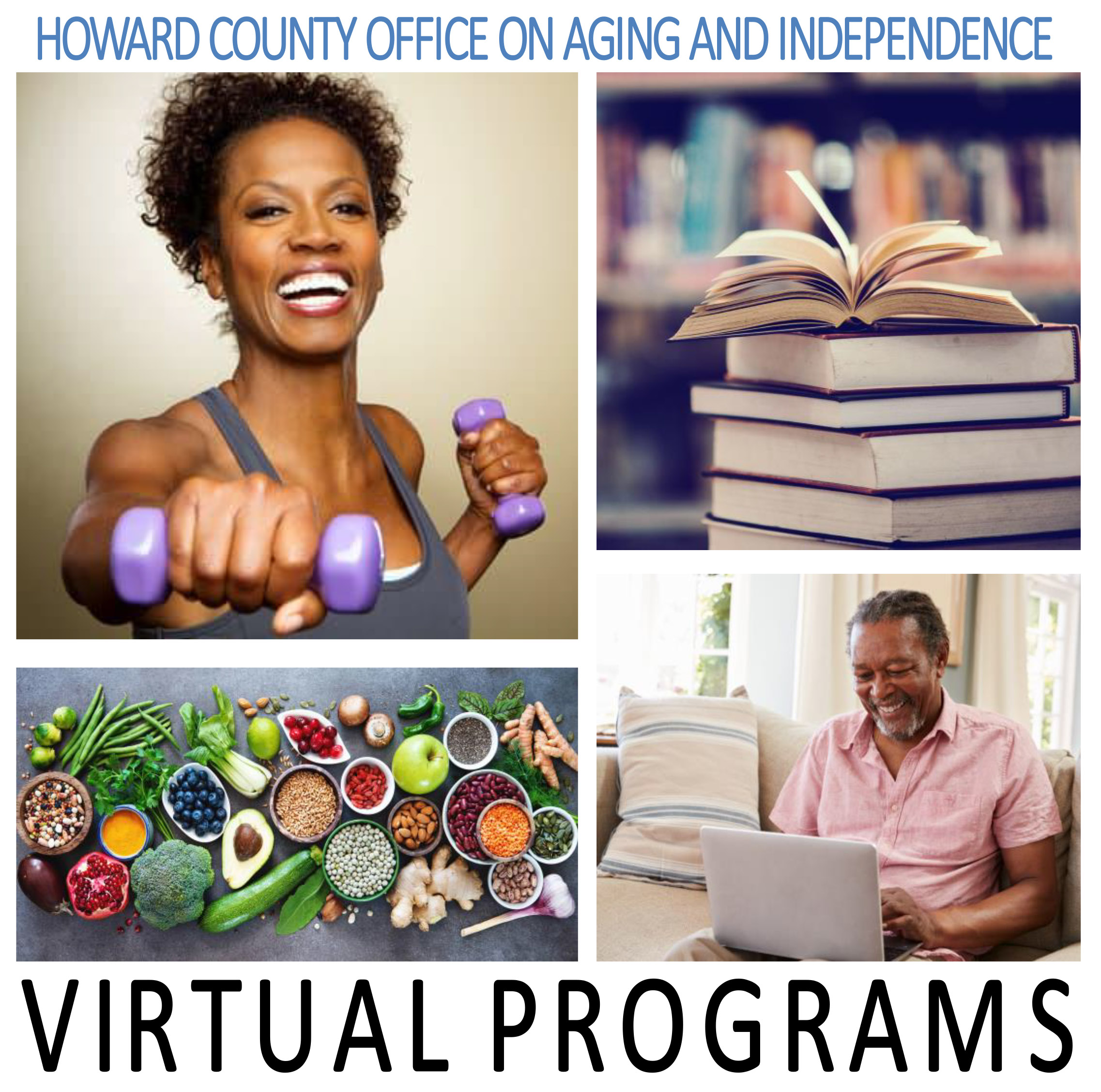 Virtual Group Fitness Class Pass
The Office on Aging and Independence invites you to join the virtual group fitness class pass, which offers access to 20 weekly classes for a monthly cost of $38.
To register, you can call 410.313.1400 or 410.313.5440 (voice/relay) Monday - Friday between 10 am - 2 pm.
Those registered will receive the links and passwords for January classes at the end of December.
Click here to register on-line using your Active Net account.
Passes purchased after the 15th of the month have a reduced fee ($20).
Giant Food Webinars
Weigh To Go Series
Mondays from 01/24/22 - 03/07/22 @6PM (Will not meet on 02/21/22)
Led by a weight management expert, this six-week program will provide the strategies and support you need to manage your weight in a healthy way and make 2022 your best year yet. Meetings include instruction and group discussion. Share with a friend and sign up together!
View a list of other FREE live nutrition webinars hosted by Giant Food under the "Wellness" section on their website here.