Healthiest Maryland Businesses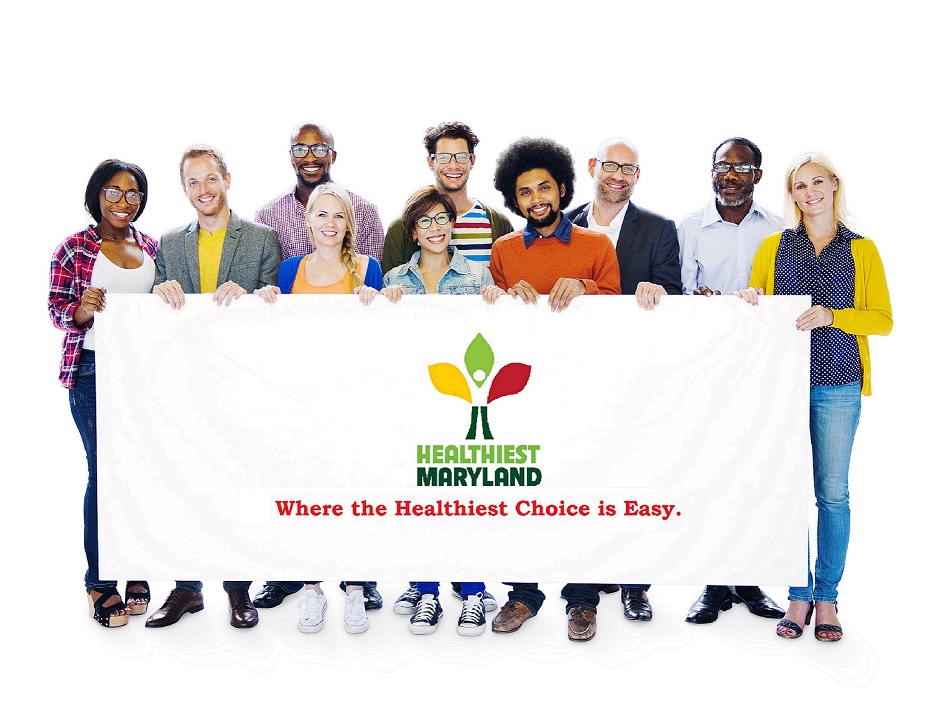 Who do I contact for more information?
Elizabeth (Liz) Simpler leads the Healthiest Maryland Businesses in the Central Region. Liz brings experience in a variety of health, wellness, and fitness arenas. Liz can be reached at 410-313-3704 or via email to This email address is being protected from spambots. You need JavaScript enabled to view it..
What is 'Healthiest Maryland Businesses'?
Healthiest Maryland is a statewide movement to create a culture of wellness—an environment that makes the healthiest choice the easiest choice. It is a "grasstops" social marketing campaign to engage leadership in promoting wellness within their sphere of influence. This initiative aims to raise awareness about the importance of a healthy workforce, recruit business leaders who will incorporate healthy policies into the workplace, publicly recognize their commitment and success, and improve their bottom-line.
Who should join HMB?
Healthiest Maryland Businesses are Maryland organizations (corporations, small businesses, non-profit organizations, academic institutions, government organizations, etc.) with top leadership that are committed to improving the health of their employees. Some businesses already have comprehensive worksite wellness programs in place and others are taking the first steps towards improving employee wellness.

What steps do I take to commit to Healthiest Maryland Businesses?
To become a Healthiest Maryland Business, visit the page on how to join. Do not worry if you are just getting started, we have resources available to help you develop or improve your program.